Hermes Abrasives, a leading manufacturer of coated abrasives currently has an immediate opening at our Virginia Beach facility for a
Converting Value Stream Manager (m/w/d)
Virginia Beach, VA 23452, USA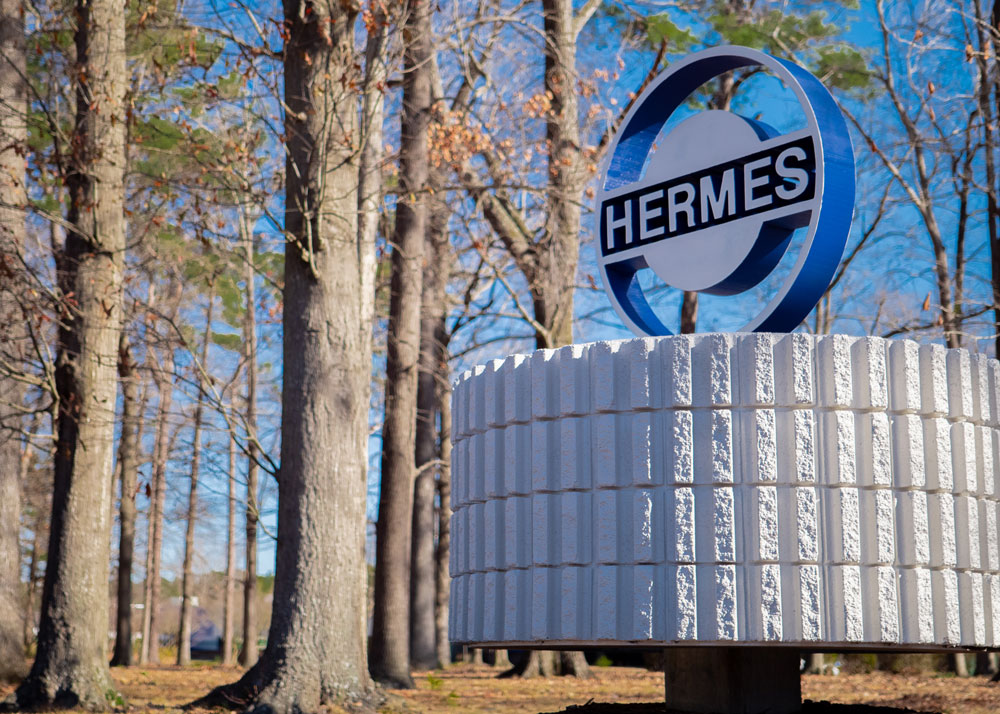 FLSA Classification
Salary Grade/Level/Family/Range
Reports to
Date
Summary/Objective
Hermes Abrasives, a leading manufacturer of coated abrasives currently has an immediate opening for a Value Stream Manager (VSM) at our Virginia Beach facility.
The VSM is a leadership role that will be focused on ensuring a safe work environment for all employees, while maintaining continuous operational execution and production of quality products that are delivered on-time to customers within established cost targets.
The VSM will focus on eliminating waste developed in the value stream process, identifying business growth opportunities, understand the importance of customer value created by the company, maximize capacity to grow sales and driving lean continuous improvement.
The ideal candidate will be strategically focused and be driven to leading team members in Kaizen events, problem solving activities and owning the value stream. The candidate should have a strong "people first" mentality.
Essential functions
Reasonable accommodations may be made to enable individuals with disabilities to perform these essential functions
Safety
Drive Safety Culture by demonstrating Safe and Quality conscious work habits.
Co-leads recordable or significant case investigations including root-cause and corrective actions.
Assist with executing findings of accident investigations and safety alerts within their value stream.
Ensure policies and processes are deployed uniformly throughout the value stream.
Team
Provide leadership, guidance and direction to Supervisors and Leads.
Drive employee engagement within the area
Develop a highly motivated and committed workforce with emphasis on the development of skills needed to accomplish safety, quality, on-time delivery, and product cost goals.
Perform regular training needs assessments to identify skills gaps.
Determine manpower needs and staffing levels to achieve budget while maintaining operational readiness.
Operations
Lead productivity improvement teams and projects to eliminate losses and improve manufacturing operations.
Lead problem solving events and follow-up with corrective actions for completion.
Create a standard for the area process and ensure team is properly trained, resourced, supplied, and coached.
Highlight and action critical issues in area.
Execute lean tools and procedures within value stream to minimize process variation.
Coordinate with the Hermes Leadership Team to facilitate workflow with other departments.
Must be flexible and willing to accept responsibilities that are outside the traditional scope.
Any other activities as directed by the Chief Operations Officer.
Ability to work flexible hours and shifts.
Competencies
Drive for Results: Strong bottom-line orientation, persists in accomplishing objectives despite obstacles and setbacks, has a track record of exceeding goals successfully, pushes self and helps others achieve results.
Financial Acumen: Understands the implications of key financial indicators, uses financial analysis to generate, evaluate, and act on strategic options and opportunities, integrates quantitative and qualitative information to draw accurate conclusions.
Decision Quality: Makes sound decisions, considers all relevant factors and uses appropriate decision-making criteria and principles, recognizes when a quick 80% solution will suffice.
Attracts Top Talent: Assists in attracting and selecting diverse and high caliber talent, closes talent gaps with the right balance of internal and external candidates to meet the team's needs.
Communicates Effectively: Effective in a variety of communication settings, attentively listens to others, adjusts to fit the audience and the message, provides timely and helpful information to others across the organization, encourages the open expression of diverse ideas and opinions.
Courage: Readily tackles tough assignments, faces difficult issues and supports others who do the same, provides direct and actionable feedback, willing to champion an idea or position despite dissent or political risk.
Work environment
Exposure to heat/cold conditions and levels of noise
Potential exposure to various industrial liquids, oils, gases, etc.
Physical demands
Required to talk and hear
Requires standing, walking, bending, kneeling, stooping, crouching, crawling, and climbing for potential long periods of time
Must frequently lift and/or move items 50 pounds or less
Specific vision abilities required by this job include close vision, distance vision, color vision, peripheral vision, depth perception and ability to adjust focus
Travel required
Limited travel; up to 25%
Required education and experience
Bachelor's degree required, preferably Engineering or Business degree
Minimum of 5 years in manufacturing or distribution operations with a least 2 years in a leadership/management role
Professional Certification: Six Sigma Green Belt or Black Belt preferred
Additional eligibility requirements
Statistical and analytical problem solving; database management skills
Ability to demonstrate quantitative, visual, mechanical, and spatial skills related to manufacturing knowledge and technical skill in addition to logical reasoning.
Proficient in Microsoft Office Suite and experience with SAP, Advaris is a plus.
Exceptional verbal and written communication abilities along with outstanding interpersonal and leadership skills are a must.
Demonstrated ability to positively influence strategies and outcomes
Work authorization/security clearance requirements
Must be authorized to work in the US
Affirmative Action/EEO statement
It is the policy of Hermes Abrasives, Ltd. to provide equal employment opportunities without regard to race, color, religion, sex, national origin, age, disability, marital status, veteran status, sexual orientation, genetic information or any other protected characteristic under applicable law.
Other duties
Please note this job description is not designed to cover or contain a comprehensive listing of activities, duties or responsibilities that are required of the employee for this job. Duties, responsibilities and activities may change at any time with or without notice.
What happens now?
All qualified applicants will receive consideration for employment without regard to the individual's race, color, sex, national origin, religion, age, disability, genetic information, status as a military veteran or any other characteristic protected by applicable law.
To Apply:
Hermes Abrasives, Ltd.
524 Viking Drive / Virginia Beach, VA 23452 / Fax: 757-340-4237 / KateHamby@hermesabrasives.com
---
---