Your application is in good hands with us
From our comprehensive selection of flexible and bonded grinding tools to the accessories, we have the right solution for every application. You can find our product recommendations here, or use the product finder for a selective search.
We know
what matters.
An overall result that makes for fully satisfied customers all around – from product selection through consulting and process optimization and on to the perfect finish.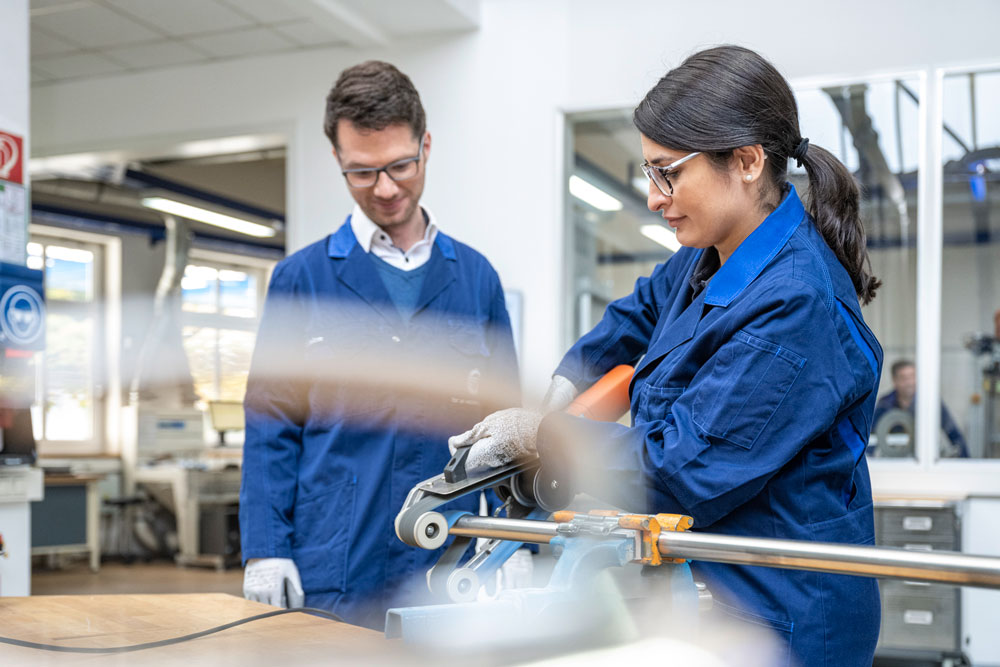 Careers
at Hermes
Hermes is on the move. Be part of it, join the team. Flat hierarchies and short decision paths leave you a lot of maneuverability for your own ideas. There are many different possibilities.
Our service -
it' s something you will appreciate