Hermes Abrasives, a leading manufacturer of coated abrasives currently has an immediate opening at our Virginia Beach facility for an
Inventory Control Planner (m/f/d)
Virginia Beach, VA 23452, USA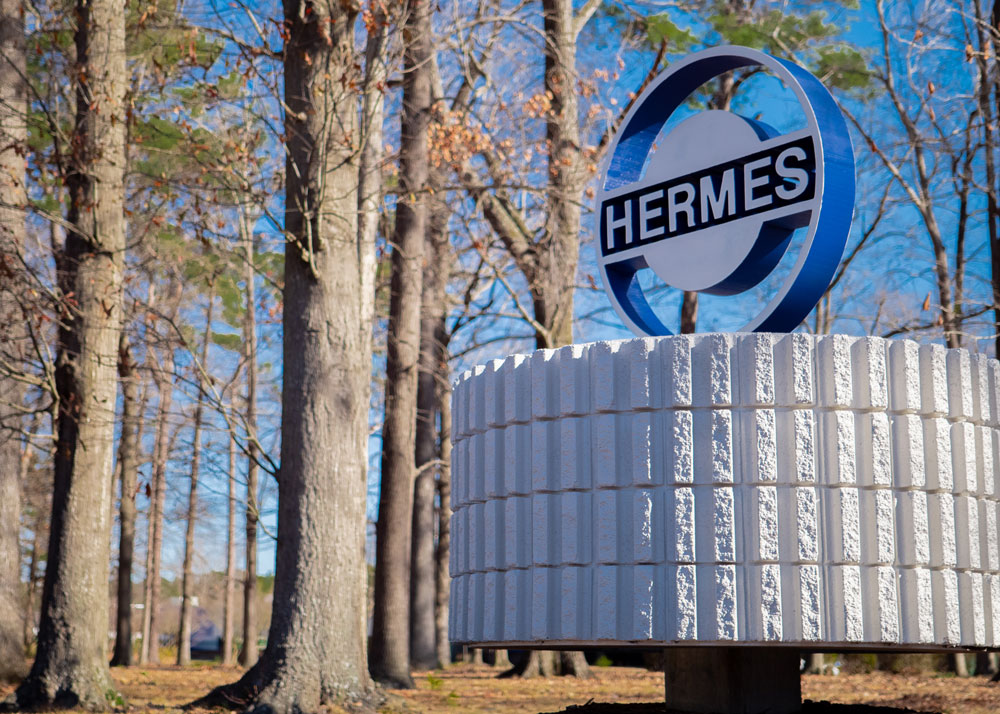 FLSA Classification
Exempt

Salary Grade/Level/Family/Range
Full-Time, Salaried

Reports to
VP of Supply Chain Management

Summary/Objective
Join the Hermes team as an Inventory Control Planner! In this position, you will plan inventory, schedule manufacturing orders and coordinate the flow of work and materials to meet delivery expectations of forecasted and actual sales while minimizing inventory levels.

Essential functions
Reasonable accommodations may be made to enable individuals with disabilities to perform these essential functions.
Create balance between customer demands, product inventory and product levels
Ensure an adequate supply of product to service customer needs while minimizing working investment by assessing demand
Liaison between other locations (Europe and North America) to maintain appropriate stock levels and track product
Special projects assigned by Manager
Participation in regular inventory counting Competencies
Strong written and oral communication skills, at all levels
Independent and confident decision maker
Detail-oriented
Ability to problem solve
Able and willing to make recommendations for improvement in procedures and processes
Autonomous; needs minimal supervision and takes ownership of their area of responsibility
A team-player
Supervisory responsibilities
N/A
Work environment
Hybrid position; home office and on-site office
Occasional time spent in production facility
Physical demands
Prolonged periods of sitting at desk or working on computer
Must be able to lift up to 40lbs
Able to navigate warehouse and reach items both high and low
Travel required
Some travel may be required
Required education and experience
• At least one year of experience in material planning
• Associates degree in logistics or relevant field
• Experience with ERP/MRP
• Proficient in Microsoft Word and Excel
Preferred education and experience
• Experience with SAP
• At least 3 years' experience in material planning
• Bachelor's degree in logistics or relevant field
• Certification in Production and Inventory Management (CPIM)
Additional eligibility requirements
Valid driver's license
Reliable transportation
Work authorization/security clearance requirements
Authorized to work in the U.S
Affirmative Action/EEO statement
It is the policy of Hermes Abrasives, Ltd. to provide equal employment opportunities without regard to race, color, religion, sex, national origin, age, disability, marital status, veteran status, sexual orientation, genetic information or any other protected characteristic under applicable law.
Other duties
Please note this job description is not designed to cover or contain a comprehensive listing of activities, duties or responsibilities that are required of the employee for this job. Duties, responsibilities and activities may change at any time with or without notice.
What happens now?
All qualified applicants will receive consideration for employment without regard to the individual's race, color, sex, national origin, religion, age, disability, genetic information, status as a military veteran or any other characteristic protected by applicable law.
To Apply:
Hermes Abrasives, Ltd.
524 Viking Drive / Virginia Beach, VA 23452 / Fax: 757-340-4237 /ShannonStaidl@HermesAbrasives.com
---