Hermes' commitment to the environment honored
15.07.2022
In Austria, Hermes Schleifmittel was honored by the climate protection initiative "klimaaktiv" of the Federal Ministry for Climate Protection, Environment, Energy, Mobility Innovation and Technology for its extraordinary commitment to energy efficiency and climate protection.
In addition to Hermes, 18 other companies received this award for their measures to use renewable energies, increase the energy efficiency of their operations and protect the climate. During the event, Austrian Climate Protection Minister Leonore Gewessler explicitly highlighted the great commitment of the award-winning companies and singled them out as "wonderful showcases".
Diverse measures lead to success
The measures implemented by the companies range from optimized compressed air generation and heat recovery to conversion to biomass. Together, they save 42 million kWh of electricity and heat each year. This corresponds to a saving of around 5,990 tons of CO2, a large proportion of which is attributable to Hermes.
Hermes was able to achieve this outstanding performance with the commissioning of a new energy supply and pollutant air purification system at the beginning of 2022. Since then, the energy for process heat at the production site in Bad St. Leonhardt has no longer been generated with heating oil, but with regionally available wood chips from residual wood. In addition, pollutant air is cleaned by climate-friendly regenerative thermal post-combustion (RNV).
More information can be found here (only in German language)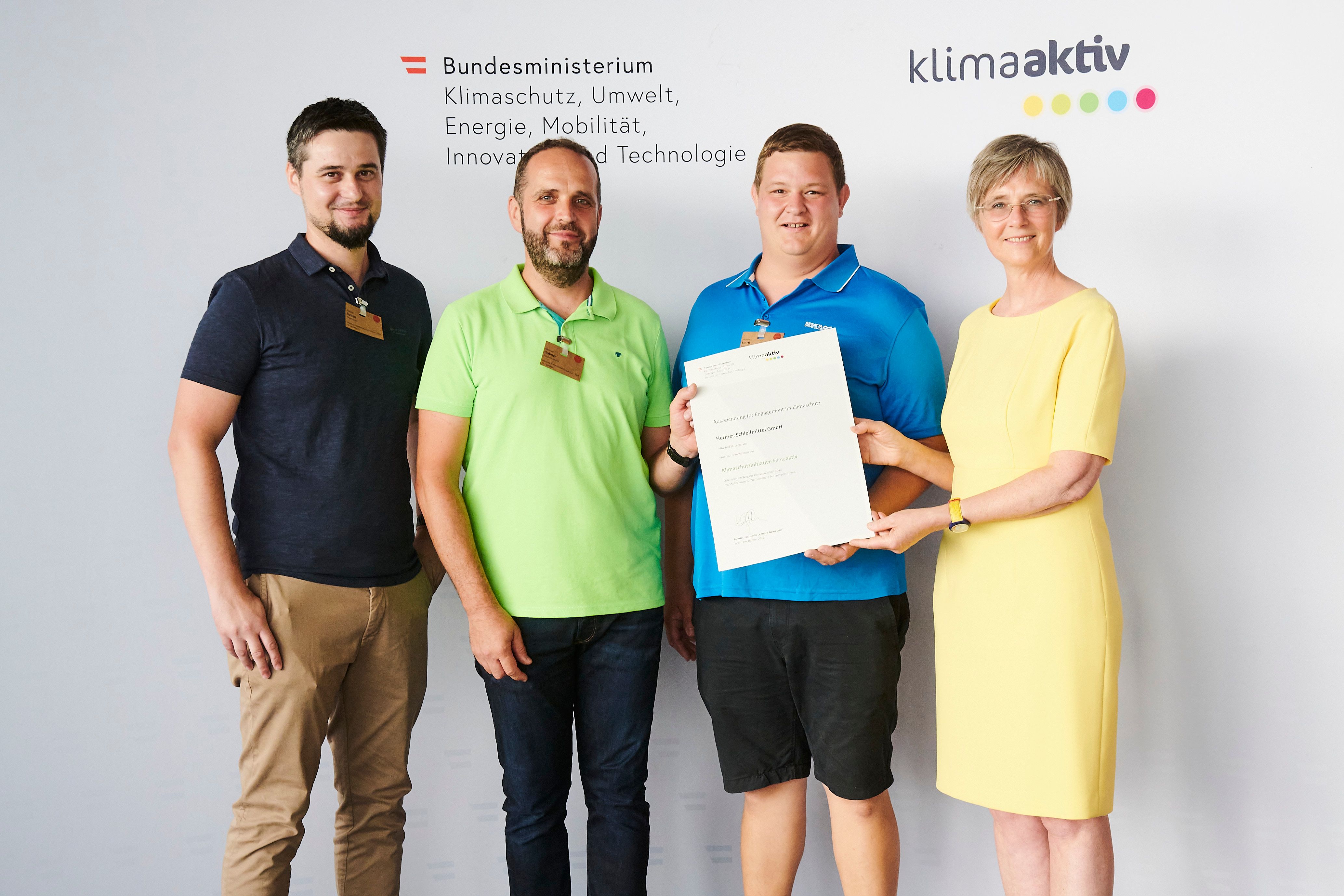 More Hermes news -
maybe also interesting?
Stay up-to-date