Belts, narrow: BW 115
Very stable paper-backed narrow belts with aluminium oxide grain for applications with high loads
Product benefits
Antistatic equipment prevents premature clogging with sanding dust
Excellent tool life and shorter machining times
Good stock removal rate even with low grinding pressure
Very stable paper backing for applications with high loads
High productivity and economic efficiency
Especially suitable for sanding hardwoods (maple, birch, beech, oak, ash, cherry, walnut, red elder, elm, tropical hardwoods).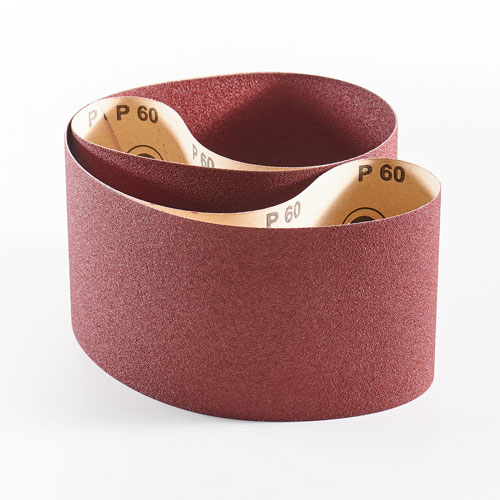 Applications
Furniture:
Profile sanding of furniture parts on stationary sanding machines
Sheets, plates, coils:
Flat grinding of stainless steel sheets
Product design
Synthetic resin, antistatic
P 36/40/60/80/100/120/150/180/220/240/280/320/400
Stock programme Belts, narrow: BW 115 (Width x Length)
For current delivery forms and times, please contact your local customer service or use our online service portal "Hermes Connect". Already registered as a customer there?
About the application "Flat grinding of stainless steel sheets" there are also:
About the application "Profile sanding of furniture parts on stationary sanding machines" there are also:
Also as "Belts, narrow" recommendable:
Of this type "BW 115" are also available: